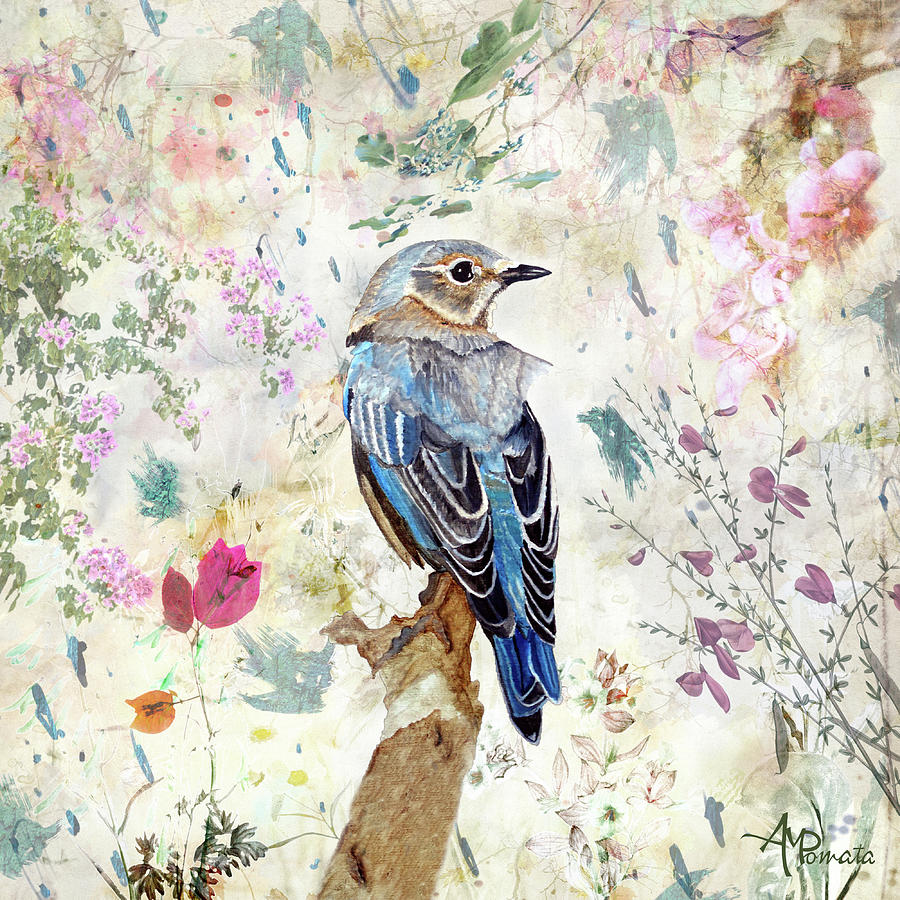 Medium
Painting - Watercolor On Paper - Mixed Media
Description
This painting is based on the original photograph 'Backside of a Female Bluebird', by Cindy Treger, whose express consent has been requested to use it as a reference.

The original photo can be found here:https://fineartamerica.com/featured/backside-of-a-female-bluebird-cindy-treger.html

The eastern bluebird is a small thrush found in open woodlands, farmlands, and orchards. It is the state bird of Missouri and New York. The adult male is blue above and with a rusty chest. Females have blueish wings and tail and are grayish above.

They are very social birds. At times, they gather in flocks of a hundred or more, and tend to live in open country around trees, but with little understory and sparse ground cover.

Statistics
Viewed 822 Times - Last Visitor from Kansas City, MO on 12/07/2023 at 3:41 PM